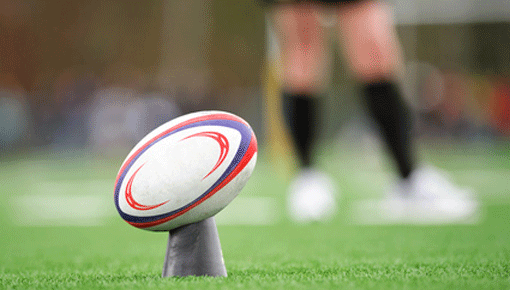 Have you ever wondered how international rugby players train in the gym, exactly how strong they are and how you would compare? Well if you have I'm here to give you an idea of what players at the international level are doing to be match fit for game day.
The 6 Nations tournament is already underway with Ireland's Wolfhounds having lost out to an English Saxons side last week. They were within two points in the final quarter but a late try flattered England's performance on the day and it finished 18-9. This Friday the main spectacle kicks off at 8pm with England facing off against Wales in Cardiff. Ireland's senior squad will be taking to the field in Rome.
First I'll give you some of the numbers that are circulating about various players. On the Irish team we have Cian Healy whose personal best bench press last year was 185kg last year at a bodyweight of 112kg and his captain Paul O'Connell who was only 6kg shy of that record with a bench of 179kg. One of the strongest players from the 6 Nations in recent years is former England international Andrew Sheridan who reportedly benches 224kg and squats 272kg.
You might think that these players are exceptions so I'll give you an example of the minimum fitness requirements that Jake White set for his South African squad leading into the 2007 Rugby World Cup. What is now SA Rugby Magazine reported the following:
Fitness Requirements
White emphasized that these requirements were the bare minimum for a player to be considered physically strong and fast enough to play test rugby. He expects the players to exceed the targets.
Props
Will have to run the 10 metres in 1.8 seconds and the 40 metres in 5.65 seconds. They must push 150 kilograms in bench press (1 rep maximum) and squat 180 kilograms. The props' vertical jump must be 55cm.
Hookers
Sprint 10m in 1.75s and 40m in 5.5s. Bench press 150kg and squat 180kg. Vertical jump 60cm.
Locks
Sprint 10m in 1.75s and 40m in 5.5s. Bench press 150kg and squat 160kg. Vertical jump 65cm.
Loose Forwards
Sprint 10m in 1.72s and 40m in 5.3s. Bench press 130kg and squat 160 kilograms. Vertical jump 63cm.
Centres
Sprint 10m in 1.65 seconds and 40m in 5.20s. Bench press 130kg and squat 160kg. Vertical jump 65cm.
Wings
Sprint 10m in 1.65s and 40m in 5.10s. Bench press 130kg and squat 160kg. Vertical jump 68cm.
Skinfold Standards
Props are allowed a maximum of 12% body fat
Hookers 11%
Locks 12%
Loose forwards 10%
Backs 9%.
This is by no means a definitive guide on the speed, strength and athleticism required to play international rugby. It is one coaches set of standards which will give you a ballpark as to what type of athletes compete on the international stage.
Bear in mind rugby players are not strength athletes and they don't compete based on these metrics. They train to improve performance and reduce the risk of injury, their programs should reflect this. Lifting the heaviest possible weight does not align with their goals so they are better of investing their resources (i.e. time, effort and recovery) into other forms of training.

If you want help improving your own strength and conditioning or your teams please do get in contact with us.



Please reload